What is a TMS?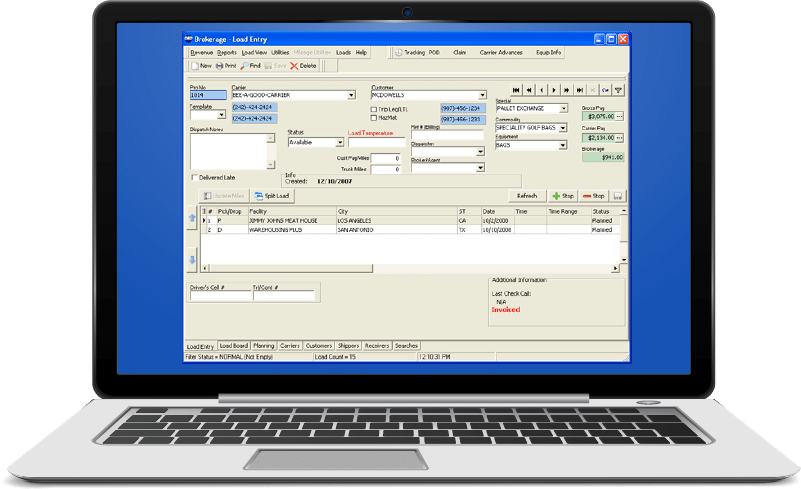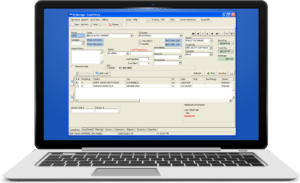 A TMS, or Truck Management System, is software that a transportation company would use to manage their trucking business.
From load entry to tracking, running routes, billing to customer service and management.  Most TMS systems integrate with a variety of 3rd party software packages to make one cohesive package.  A TMS could be a web application hosted in "the cloud" or a desktop application you install on your network.  A cloud based TMS could mine your data for rating information and other things – usually anonymous – but something to be aware of.  Check terms and privacy policies if these things matter to you.
The basics of a TMS are handling your orders/loads, your assets (if applicable), your broker's book of business (security is important for brokers!), compliance based items like IFTA, fleet maintenance, etc.  Every part of your business.
Benefits of a TMS
Reduce costs for your business and thus your customer
Simplify and define your business processes – this is huge especially if you're a start up
Improve in visibility – help get a handle on what's really going on in the operation
Do more with your labor hours – have your staff doing more important things than making new spread sheets or drawing on the white board
Easier to scale – it's very difficult to scale up without some digital help
Integrate with other tools to make one consolidated package.  Milers, accounting, GPS, ELD, the list goes on
Flexibility
A TMS can be cloud hosted or self hosted, sometimes both (Dr Dispatch for example) – and you should weigh the pros and cons of these options to learn what's best for your business.
The Dirty Secret of Software
It's all mostly the same.  They all integrate with the same partner companies.  Each TMS can likely handle your business.  It's the hosting flexibility, strength of the company, and the PEOPLE that matter most.  A company should stay with a vendor as long as possible due to switching costs.
Of course if the partnership isn't working out it could be worth incurring the switching costs to switch software providers.
How Does Dr Dispatch Fit In?
How does Dr Dispatch fit into the Transportation Management Software landscape?
Great Customer Service with Flexible Hosting
Here at Dr Dispatch we focus on customer service and flexibility.  Dr Dispatch can run in our cloud (and we do not mine data) and be accessed via a desktop icon or web browser.  Dr Dispatch can run on your own private network or a laptop in an owner ops truck.
Dual Authority Support
Dr Dispatch was created to support 1 asset based carrier company and 1 brokerage.  Shared customer list between the modules.  Easily copy loads back and forth.
Battle Tested
Dr Dispatch was designed by an active broker (that came from the shop into dispatching) between 1993-1995.  Dr Dispatch went full time around here and has been worked on and added to since.  We're coming on 30 years of moving freight for brokers and carriers!  We don't mine you data so we can' t put a "over x million/billion of freight moved" on our website like some TMS can.
So what is a TMS?
It's a software package you need.  If you care about flexibility of hosting (cloud or self) and the ability to move between, or want something battle tested for nearly 30 years, or don't want to share you data, Dr Dispatch is your TMS.
Learn how Dr Dispatch can help you success whether you're a broker, carrier, owner op, or maybe both!